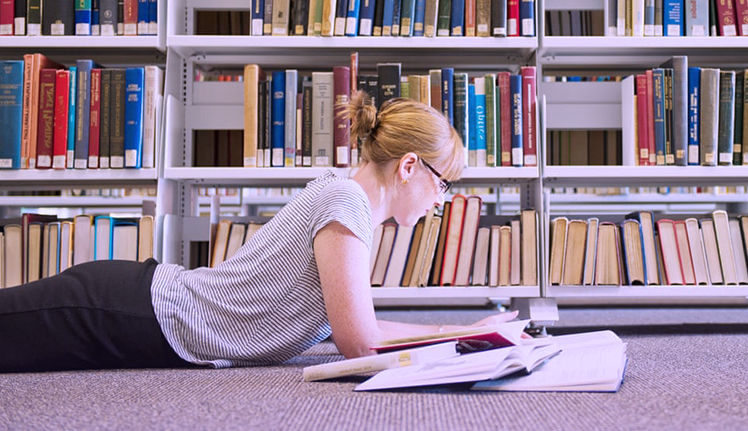 How to Write an APA & MLA Annotated Bibliography
If you are curious about annotated bibliography, then you are in trouble. The thing is that you don't know what it is but got a task to execute. But you don't need to panic, because it is absolutely possible to understand the description of such writing.
Usually, annotated bibliography becomes a real problem for those students, who have no time to make profound researches and study, how to write such paper. Their only way to make it right and fast is to buy coursework online related to your topic from a professional writer, who can guarantee the speed and quality. In other cases, be ready to spend some time on acquaintance with rules and requirements.
What is an annotated bibliography? In general, it is a text with small reviews of different sources, which you have used in your paperwork. Besides, it can also be an individual assignment. The essential particularity is its critical content. This paper should contain main ideas and nothing else.
Remember, that you should write your paper according to exact formatting. The most popular are MLA and APA, and assignments in both styles will differ from each other. Here are the general elements; your work must contain:
the primary information about the writer;
important ideas of the paper you describe;
several strong arguments from the text;
methods used in book or article you review;
your own opinion about the work, etc.
There are only several elements which could make your work the best. Depending on MLA and APA formatting the structure and tone of your voice may be different.
Formatting
Annotated bibliography belongs to academic writing, so it has numerous requirements to keep. If you ignore it, then be ready to get a low mark. You should use traditional academic rules and several specifics for exactly this kind of task. Such requirements depend on the format style you choose.
Here are several rules for MLA annotated bibliography example:
begin the paper with the author's name using comma and period in the end;
write down the title of the source in quotation marks or Italic font;
add a title of containers, for instance, if you need to cite a poem or TV show;
add other contributions if they are;
note the version or edition of the paper you use for citations;
write down the numbers, if you use a journal or multi-volume book;
describe the publisher, location, and publication date;
add additional elements if they are needed.
After these elements, you need to add a description of the source. According to APA guide, your writing should also contain a title page and abstract of your paper. Another difference is that APA uses parentheses for citations in text, and MLA doesn't. Besides, MLA format has particularities such as adding quotation marks to the title page, using the date of publication or last edition.
Types Of Annotated Biographies
When it goes about this type of paper, there are several types of such papers. All of them describe the research background and reflect the exact source (book, article, etc.). There are 4 types of annotated bibliography you may use:
Descriptive or indicative annotation includes short review and general conclusions about the text. It can describe the main idea of the book or summary of its main points.
Evaluative paper means an analysis of any source. It has important particularity comparing to other types. This is the final author's judgment, which can be positive, neutral, or negative.
Informative annotation is also called summative because its main task is to make a quick overview without adding a personal opinion. It is significant for this kind to share relevant, actual, and interesting information, such as proofs, facts, hypotheses, etc. Remember, that your paper is informative, so keep it to be neutral.
Combination of all types together, which contains all possible features. It is the most often used paper, which usually includes several describing sentences, facts, proofs, and personal opinion of the writer.
Annotated bibliography topics ideas
If you have got a task to write MLA or APA annotated bibliography, but have no topic, then use one of the following:
The most influenced factors for globalization
Efficient methods to prevent a market crash
The best ways to reduce pollution in South America
The role of education for modern youth
The reasons to stop testing drugs on animals
The role of slavery in the economy of the USA
The most important labor rules
How to protect human rights in the Middle East?
The economic miracle in Singapore
Reasons to support feminism in Europe
Usually, the author can choose any topic for an annotated bibliography, because there are no strict recommendations. But at the same time, one topic will be good, and others will be useless and ending in failure from the beginning.
Examples: No More Mistakes
So to create annotated bibliographies for the highest mark, you need to keep all rules and requirements. For instance, proper language, formatting, grammar, etc. Even such small things as type and size of the font are important.
Here are several examples of annotated bibliography which will be very useful for your own paper. Take a look at these samples and use them for making an excellent APA or MLA works. In case you need more professional help you can order your task here and get all guarantees.