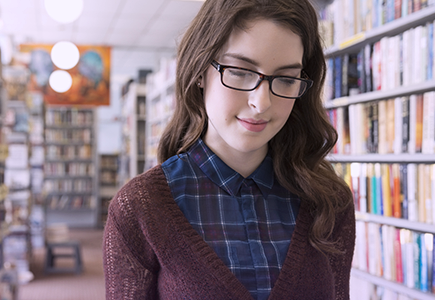 Preparation to research paper writing
Science is moved forward by surveys. While there are some cases where scientific discoveries happen spontaneously and yields fantastic results, in most situations the research itself is preceded by a significant step – the research proposal. Before you move on to conducting this type of paper, you need to fully understand what it means and why it is so essential for the academic process.
So, it is a type of written assignment whose primary goal is to convince others that you have a robust research idea and that you have the necessary tools and knowledge for succeeding in your study. Research proposals are used very broadly in the scientific community, regardless of the field, subject, or academic level.
Whenever you struggle with writing your paper, remember that a professional research paper writing service is the easiest way to get a strong paper with minimal effort!
To help you achieve your academic goals, your research proposal needs to contain answers to the three most essential questions:
What do you want to accomplish with your research?
Why did you choose this particular subject and area?
How are you planning to obtain the projected results?
A solid proposal for research will offer the readers complete and convincing answers to these questions. However, those three questions are not all your research proposal should contain. There is another popular way to look at the contents and, according to it, every strong proposal for research must include the following information:
The issue, or the main problem you want to address with your research.
The benefit, or how exactly your research will expand and improve the knowledge base in the chosen field.
The research design, or what you are planning to do to bring the stated results to life.
Ideally, your research proposal should be based on both of these approaches, only then you will be able to paint a complete picture with your writing.
Guidelines And Tips
Writing this type of essay can sometimes be as complicated as the research itself. Luckily, there are some tips for making the daunting task of writing slightly easier. Here are 7 tips that will help you write the most convincing research proposal of your academic career:
Know your audience and tailor your writing accordingly. In most cases, your research proposal will be read not only by the people in your academic field but also by people from different areas of expertise. Make sure your writing is clear and understandable to everyone.
Pay special attention to the title. It should be brief, but both express the general idea and purpose of the research while also attracting interest of the audience.
Demonstrate the feasibility of your research. For your research proposal to be met positively by your peers, they need to see that you are equipped with everything necessary to bring your analysis to the needed level.
Read the instructions for writing a proposal. Depending on the target audience the requirements for writing can be very different. Instructions specify every aspect of the proposal, from the length to the structure, so make sure to read those carefully.
The most successful research proposals always connect two or more areas of knowledge or disciplines. That way you will make your writing better accepted by different kinds of readers.
Clearly state the value of your study in your research proposal. Convince the readers that the scientific community will greatly benefit from your research.
Get your research proposal read and edited by several people from different academic fields. Accept criticism and listen to their advice – only then you will be able to craft the most well-rounded and persuasive proposal for research.
One more thing to remember when writing a research paper is that you are not legally bound to follow your own proposal word for word. Whether your paper is accepted on the first try or you are asked to rewrite it, treat it like a proposal it is.
Research Proposal Outline
A typical structure of this type of writing contains several essential aspects. Each of them should be represented in order to show a complete picture. Here is what your outline should consist of:
The job of the title is to provide an answer to the question: "What is this research about?" in a clear and concise manner.
Your research proposal abstract should be written in a future tense and contain the information about the topic, participants of the research, timeframe, objective of the study, and methods.
The purpose of this part of a proposal is to explain why you chose this particular topic. Here you need to write about what sparked your interest in the topic, how it is relevant to previous research, and what you are hoping to contribute to the area. You can also include a literature review of this section.
Research question. This part should demonstrate the main purpose of the research.
Literature review. In this part you need to demonstrate that you're familiar with the prior survey in the area. Here you should not only point out the key trends and highlights from the scientific literature but also mention any gaps or limitations you believe are present in the literature you have reviewed.
Theoretical framework. Choose one theoretical approach you will be using in your research and explain your reasons for choosing it.
Design and methodology of your study. Review the literature to point out the methodology used in previous studies, and then describe your own methodology you will use in the research. Specifically, you need to address the data collection and data analysis, participants of the research, and limitations.
Nearly every research faces various ethical issues, and then you need to both acknowledge the fact that you are aware of those issues and that you are prepared to do everything needed to make your research ethical.
Communicating the findings. Specify how exactly you are planning to share the results of your study with the scientific community. It can be a written document, a presentation, or even a play or performance.
The significance of the study. This part of your proposal needs to indicate the validity of your work and point out the contribution your stydy will make to the area of science.
In this section you need to specify the allocated time frame for each step of the study. It's important to be realistic when specifying the time frame for the research.
Let your readers know how much your research is going to cost and how exactly will the funds allocated to the budget be used.
This part of your work not only demonstrates the number of sources you've studied but also makes it clear that you're prepared to put a lot of effort into the assignment.
Here you will include any additional relevant elements of your research, such as advertisements for seeking the participants of the study, consent forms, and questionnaires.
Research proposal example
Need some extra guidance in writing your research proposal? Check out these examples below. But you should remember these are only samples and you can order your custom work from our professional writers. Choose your math homework or any other paper and due date to get your good mark on time. It is easy to do online right now.
Proposal Paper Topics
Choosing the right topic for your study is one of the most important components of the writing process. Here are a few topics that will help you write the most convincing research proposal.
Education
How to improve reading comprehension in schools with exercises.
How the problem of childhood obesity should be addressed by schools.
How can we improve standardized testing?
How can we reduce the number of students who are failing in school?
Exercises for improving the motivation of students.
College life
How parking can be redesigned in college campuses.
How to improve the job prospects of college graduates.
How to make college students more confident.
How to eliminate the problem of college drinking.
How to choose the ideal college for every student.
Environment
Ways to slow down the global warming.
Ways to deal with overpopulation.
How to transfer to zero-waste living.
The dangers and benefits of GMO food.
How should we deal with electronic waste?
Relationships
Ways to get out of a bad relationship.
How can romantic interest in a person be demonstrated?
How to remove barriers between different social groups.
Solutions for the online bullying problem.
How to help people who make bad choices.
Psychology
How anxiety affects your personality.
Long-term effects of mental breakdowns.
Negative effects of stress.
How PTSD can be effectively managed.
How to treat insomnia.
Sport
Should college athletes be paid?
How to increase attendance at college sport events.
Should online gaming be made a sport?
How college athletes can be better motivated.
How student athletes should deal with a loss.
Culture
How the 20th century culture affected modern youth.
How can we prevent cultural stereotyping?
Should celebrities be portrayed more realistically?
How cultural revolutions happen.
How can we speed up cultural accommodation?
Music and Art
How pop music influences the youth.
Which music artists have the biggest effect on us?
Should musicians be politically active?
The benefits of art for society.
When should we expose children to art?