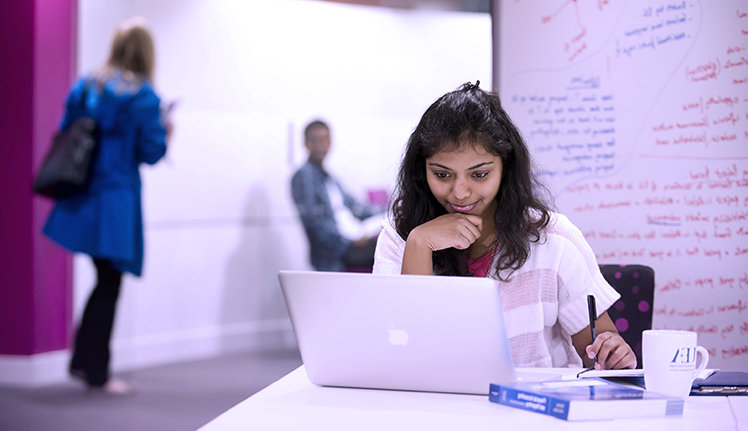 What You Should Include in a Personal Statement
Personal essay or personal statement is a kind of paper, which is used in academic, business, and other spheres. It is a piece of autobiographical text which describes a personal experience, ideas, thoughts, and plans. Don't consider personal essay examples to be a short retelling of your thoughts or events, because they are more like a memoir or short autobiography. This essay should show that you have grown up as a person and now can make conclusions according to your own life.
This paperwork is simple and hard at the same time. On the one hand, every person has something to share with others. It could be an interesting, exciting, happy or sad story from your life. But on the other hand, it is very difficult to tell something personal to others. If you have no opportunity to do it then just choose an idea and buy a personal statement essay.
The Rules of Creating Body Paragraphs
Making personal essay starts with the preparation stage. It means you must choose a great topic, make an introduction with the hook sentence, etc. But according to professional experience, the hardest part for writers is a body. This section contains all the personal elements your essay has. Yes, hook and conclusions are vital for your paper, but their task is to attract attention and make a final summary.
So here are the most useful recommendations you may use during making the body of your work:
add approximately 3 paragraphs. It is enough to inform your audience and share your personal story, but more than 3 sections can be boring to read;
start each body paragraph with a short describing sentence to highlight the main point of view. Then continue your text with facts and other proofs;
the best length for each paragraph is 5-10 lines. Such content will be enough to describe your topic in a proper manner;
focus on your imagination. Try to show your readers the most hidden sides of your personality according to your topic;
try to write in chronological order. Flashbacks are great in movies or books, but not in topics for personal essays.
To be more successful in personal statement writing, you need to know not only rules but also special tips. And our experts have prepared them for you.
Tips and Guidelines in Writing a Personal Essay
When you start to write a personal statement, you need to keep academic requirements. They are very important because each mistake means losing points for your final mark. So be attentive and always remember rules on how to write a personal essay:
Choose a topic according to your personal situation. If there is nothing to tell about your favorite places to visit in Paris, then don't even look at such a theme. Make your story exciting and unique, so try to pick up the closest topic to your life and beliefs.
Find your focus. Even if you have a very exciting life, you can't describe all your awkward moments in one writing. You have only 3 paragraphs of a body to share your story, so keep it strong and brief.
Understand your purpose. Choose what you expect from your essay on the preparation stage. You may impress, make readers laugh or cry, etc.
Write your outline. Such blueprint will help you to make your essay well-structured and logic. Also, make the first draft according to the outline.
Add facts or ideas. These statements will create your thesis statements and the main part of the paper. This is a good section to share your opinions about anything.
Write each part of your paper. Make an awesome introduction, informative body, and impressive construction. Write your paper in a brief manner and always keep the priority for logic structure.
Proofread your paper. This is a simple step in writing your paper that will help you make it perfect. It allows correcting misprints and making final corrections.
Of course, keeping all these rules don't guarantee your writing will satisfy all professor's requirements, but it will make you close to this purpose. So do it by yourself or ask a professional writer to execute your task. This is the only way to get a perfect work on time.
Interesting Personal Essay Ideas
It is very important to find a proper topic for your personal essay. You can't just discuss anything or start your story since childhood. Besides, the best essay must be interesting and unique. Here is a list of examples:
The story of friendship with your best friend
The first vacation without your parents
The scariest moment of all your life
Your experience to overcome the greatest fear
What has divided your life for 'before' and 'after' parts
Why you deserve to be successful and happy
The greatest disappointment of your childhood
TOP-5 of your favorite countries to visit
Which superpower you will have in the Marvel Universe
If you can switch bodies with someone else…
What can you do to change someone else's life?
Pros and cons to love money
The worst words to hear
The moment of your life you cherish the most
The achievement of your life you proud of the most
Your favorite movie or book
The most beautiful view in your life
Positive and negative sides of living with parents
The things you can never accept from other people
Do you prefer to start with bad or good news?
Do you remember the most special night this year?
The most awkward moment of your life in the university
How you have got your first job after graduation
Can you stop telling lies?
Do you have your secret place?
Do you believe in aliens?
Can you be a volunteer in Africa?
Which moment of the previous year you can never forget?
How would you spend 1 million dollars if you win a lottery?
The things you hope will never happen to you in the future
Be sure such personal statement topics will help you to make awesome paper. This is a key to become a successful student.
In Conclusion: What You Should Not Do
There are a lot of things you should know to write a successful personal essay, but don't make popular mistakes. Such failures will harm the final result of your job. So here are things you must avoid in your paper:
describing uninteresting and general topics (no one wants to read about well-known facts and stories which don't belong to your personality);
using a cliche and other trash in your text (readers are already fed up with such things);
repeating information in the different parts of the essay (make it unique and encouraging);
ignoring writing rules and requirements (get rid of weak statements and misprints);
using topic you have nothing to tell about (such an essay will be far away from perfection).
So personal statement seems quite hard to make. But if you keep all the requirements and avoid several big mistakes, you will be a successful writer. First of all start with proper personal essay topics, so you can choose one and be sure in its perspective view.
Samples
There is one thing that can help you in writing this type of paper or any other kind of works. Here are several useful samples which can be your magic wand. Use them and become successful with any academic writing.
Do you need a remarkable personal essay? Then use the listed above requirements and keep going with your personal statement essay! If you need any professional help, just let us know and we will complete a high-quality assignment within any deadline.